Alcatel Fierce XL with Windows 10 to land at T-Mobile this Wednesday for $139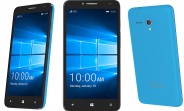 Last December word got out that T-Mobile would sell Alcatel's first Windows 10 smartphone, the OneTouch Fierce XL. And in January at CES, Alcatel finally made the handset official, yet without saying anything about availability or pricing.
Now a new report claims to shed some light on both of those matters. First off, apparently the Alcatel Fierce XL with Windows 10 is due to land at T-Mobile this Wednesday, on February 10 - so in just a couple of days.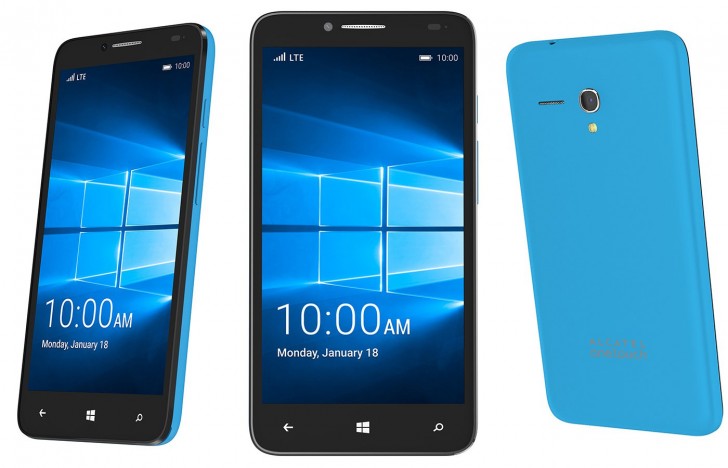 Next up, it's said to cost a mere $139 all-in. This being the magenta carrier though, we assume you'll be able to purchase it using an installment plan, in which case that sum will be spread across many months. If all of this is true, expect TMo to say something official very soon.
The Windows-running Alcatel OneTouch Fierce XL comes with a 5.5-inch 720p touchscreen, Qualcomm's Snapdragon 210 SoC (with a 1.1 GHz quad-core Cortex-A7 CPU), 2GB of RAM, 16GB of expandable storage, an 8 MP rear snapper, a 2 MP front-facing shooter, 4G LTE, and a 2,500 mAh battery.
D
Doesn't look bad phone casing. Otherwise, all electronics component are ... to be outdated.
D
O.K . You are right in what you say, sir. But as you know and you, Alcatel aim for a particular type of market. Best regards.
D
O.K. This phone look superb. The strategy of the company Alcatel is to sell, those who having low possibilities. For this fact congratulate the Alcatel. But, more attention to components in your phone in the future.
ADVERTISEMENTS