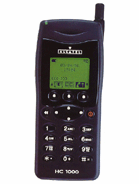 Z
Had on like this
//10.248.20.47
support new
A
Y'm searching for an Alcatel model with an very small and green screen
?
This is the upgrade to the alcatel hc 800 but doesn't seem to be very upgraded. The non colour screen and very unadvantaged features mean it can last 8 days battery life easily. I have dropped this onto wood once and the plastic on the back severly dented. IT DIDNT BREAK BUT IT WILL NOT BE GOOD TO DROP IT VERY OFTEN.
h
my first phone too!!! was a great phone back in the day. Stuck out o my back pocket everywhere i went :) still have it... if only if i could get my hands on a charger and new battery... hhmmm
F
The Best Phone Ever....
S
My first phone in my life!!!
O
Yea!!! the best Phone!!! xD
?
hahahaha i love the comments all true tho lol
P
I can;t believe that the Alcatel HC 800 was phone of the year, but this phone is just the worst phone. No offense to Alcatel, wich is the best phone-manufacturer. But it was just so large. If it was larger it would be so large as Holland. Alright, it had a big screen but that's it. It had no games, or whatsoever. Hopefully, Alcatel won't make this mistake anymore.
P
this handset is huge!!! handy for thumpin ppl over the head with tho:))
m
hey im da first one here !!!!!
Total of 13 user reviews and opinions for alcatel HC 1000.
ADVERTISEMENTS