Two phones, one soul
Alcatel Idol 3 (5.5) and Idol 3 (4.7) review: Two phones, one soul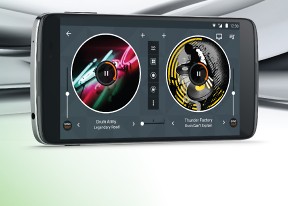 User interface
Alcatel Idol 3 boots Android 5.0.2 Lollipop out of the box. The Chinese manufacturer has added its own custom skin to the OS, though the overall layout has remained unchanged from stock Android.
You can see how the bigger 5.5-inch model feels like in action in the video below.
The manufacturer promises that it will support the smartphone with over-the-air updates going forward. There have been no specific commitments to Android builds, though Alcatel will seed updates out "on a rolling basis as needed."
A double tap on the dark screen will wake up the smartphone.
The lockscreen has a clean layout and a number of app shortcuts. Five of the latter can be customized via a dedicated settings menu, while the ones for telephony and camera sit permanently on the lockscreen.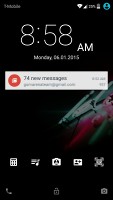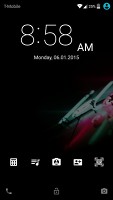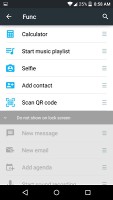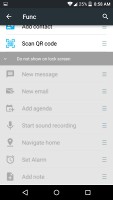 A lockscreen with customizable app shortcuts
The homescreen has a familiar layout. The icons of the Idol 3's native apps are round and colorful - some users might need a bit of time to get used to them.
Apps are stored alphabetically into an app drawer. There is no option for custom order.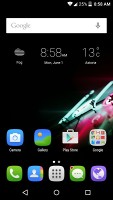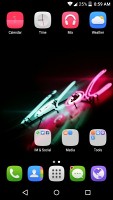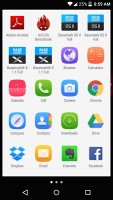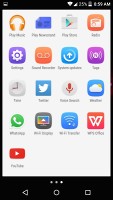 The homescreen and the app launcher
The notification area has a stock Lollipop look. It contains shortcuts for commonly used features such as flashlight, Wi-Fi hotspot, and activating the device's reversibility among others.
The app switcher has a neat card interface that allows you to select the app you need by swiping up or down. You can close apps by swiping left or right, or by hitting the dedicated button on the top right corner of each card. Alcatel has also added a button for closing all application at the bottom of the screen.
Google Now can be activated via an upward swipe from the home button.
Web browser and other apps
Alcatel Idol 3 ships with two web browsers out of the box. They include the once default Android browser and the newer Google Chrome.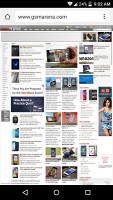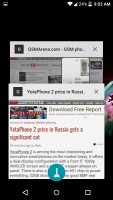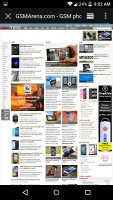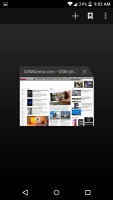 Two web browsers out of the box
The usual array of apps that help you keep your life in order are also on board. You get a clock, a calendar, a calculator, and a note taking app by Alcatel - each with Material Design.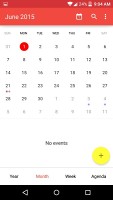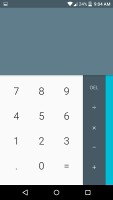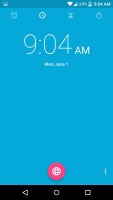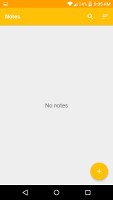 Calendar • calculator • clock • taking notes
Alcatel's clock app has a cool-looking animated icon that shows even the seconds. It is a nice design touch by the manufacturer.
A file manager is also included out of the box. It has a colorful, easy to read interface.
WPS Office handles editing documents out of the box - it handles all popular formats. You can also opt for the free Google Docs.
The smartphone also ships with a lite version of Facetune. The app allows you to tweak your selfies and typically costs $3.99 in Google Play.
There is a compass app included too. NFC tags are handled via a dedicated app, as are system updates, Wi-Fi Display casts, and Wi-Fi transfers.