Huawei already has its own online store in the US, through which it sells the Ascend Mate 2 in unlocked form along with a bunch of accessories. And now fellow Chinese company TCL has created a virtual storefront of its own, for the Alcatel brand. Unlike Huawei, though, Alcatel also lists those devices that it has customized for carriers.
So if you're in the US, you can now order Alcatel devices straight from their maker. The store is clearly a move meant to make the Alcatel brand more well known in the US. Its French origins mean it has a good deal of notoriety in Europe, but not so much across the pond.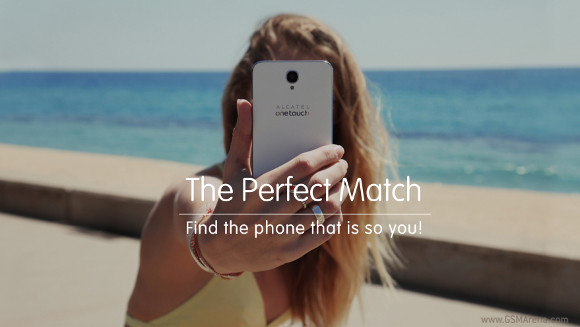 Alcatel's US store is powered by Amazon, which means you can get Prime benefits if you're subscribed to that. The brand already has an online presence in a few countries in Europe, which it plans to expand later this year. By the end of March, we should also see an Alcatel store in Canada.
Up for grabs over at the company's US establishment are accessories (device covers, NFC tags, power banks, Bluetooth headsets, and more) but also some mobile devices too, as you'd expect.
You can get the Alcatel OneTouch Idol X+, Idol Mini, Pop C9, and Idol 2S smartphones, as well as the Pop 7 and Pop 8 tablets.
The unlocked devices are all up for pre-order at the moment, with the shipping date being January 28.
d
is not 2010 but US people only think in status, so only buy status phones like ijunk 6, sammyshit s5 or blackborred z10 etc...I know Android is the bigger company in US, dont forget but seem's small because on TV or everywere you are in US you only s...
D
The Idol 2S is a great phone with a poor software. The thing is still running android 4.3, and I doubt that it'll ever see any better. Alcatel is just BAD when it comes to software and support. Wish their phone at least got more dev support (Custom R...
D
The first generation of phones for tmobile were not so good. The latest gen for tmobile are better. I bought the fierce 2 and it is quite good to use. It is five inch and performs very well. It is a big improvement over the fierce 1. The C1 on ATT pr...