Alcatel at MWC 2015
MWC 2015: Alcatel OneTouch Idol 3 hands-on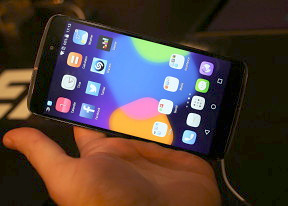 Introduction
Alcatel is one of the survivors on the mobile scene and the company definitely has a proud history behind its back, dating from when feature phones were the norm. Sadly since then a lot has changed and major power-shifts have happened in the smartphone market. Alcatel is still around and has found a way of its own to stay in business with what seem like a lot of compromises with the brand name.
Nowadays the company has adopted a strategy of catering to carrier device needs, rather than end users. Think of it this way - when your local operator needs some inexpensive devices to fill the gaps in it on-contract lineup, Alcatel is there to help, venture outside this market and things get confusing. Very, very, very confusing. Seeing how the manufacturer has to cope with radically different demands from various regional operators, customization is key, which is why Alcatel has adopted the habit of frequently pumping out new devices, by the truck load, each with a gazillion hardware, connectivity and software variations and, to make things worse, usually under the same name.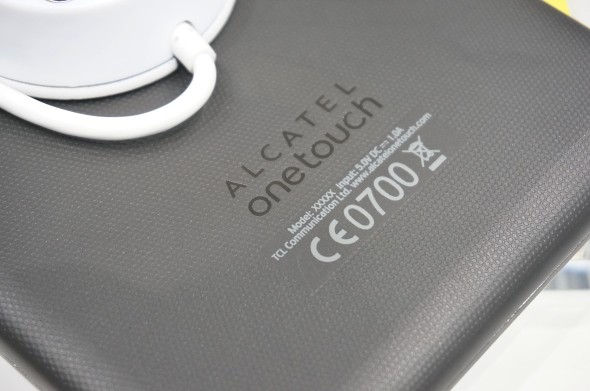 Most of these devices never see the light of day due to no carrier interest, but the ones who do get produced or demoed are almost impossible to distinguish and decipher. This is precisely the case with what Alcatel did at this year's MWC.
It started off with their flagship, the OneTouch Idol 3. Alcatel announced not one, but two smartphones under the OneTouch Idol 3 moniker, both packing as many differences as similarities. One has a 4.7" screen, while the other - a 5.5" screen, explicitly targeting different users. The differentiation shows up in the specs as well, with the two versions packing chipsets on opposite ends of the midrange.
It all continued with the announcement of 10 other new devices, including 5 (two phones and three tablets) all under the name PIXI 3.
Walking by their booth only confused us further, as what we found there were more PIXI 3 devices, still different from the ones in the presentation and press release.
We can definitely understand Alcatel's side of the matter, but it is definitely not making our job any easier. In any case we played around with the company had brought to the venue and from what we were able to gather all of the devices have already been announced, about a month ago and are still not up for sale. We realize that most of these never will, but let's take a look at the devices for a first-hand impression. We'll start from the top and work our way down.
Follow us on the next pages while we try and make sense of them all.
D
Yes. It works in a budget.
a
guess you never used a samsung or htc before. Or on the other hand either a alcatel - hence the praise. cheap is always cheap ie short term gratification