Final words
The Alcatel One Touch Hero is a solid phablet that provides great user experience and even though some corners ought to be cut to fit the budge, it does very well to work around that. It's not always the best device to have, but it's a pretty great tradeoff.
For one, it gets the key features right. The first is a large, high-resolution screen at the heart. Most of the Hero's competition makes do with 720p screens, which are usable but their pixel density is on the low side for text.
The second is multitasking - that's covered by the split-screen feature, which is limited in terms of app support but handles a good portion of the apps you might want to use simultaneously. The quad-core Cortex-A7 processor with 2GB of RAM is enough to run two apps at a time (especially since the selected apps are mostly passive) and is good enough for a smooth Android experience.
Third is added utility - since you're lugging a large device, it's much better if it does something more than having a big screen. The One Touch Hero has its stylus and couple of dedicated apps for that, plus the option to do swipe input with a stylus (easier than with a finger). It's not an S Pen competitor, far from it, but it's better than what HTC One Max has.
And let's not forget the optional dual-SIM. Yes, you lose the storage expansion slot, but in some markets two hot-swappable SIMs can help you significantly cut down your monthly bills.
We quite liked the accessories too. We only tested the LED MagicFlip but there's potential there, definitely. We are more excited about the e-ink cover though, considering it can provide much more info than the small grid of pixels on the MagicFlip. That said, the magnet system is great and we wish it was more common on these flip covers.
Then of course, there are things that don't work all that well. The screen sensitivity is low for the stylus, which hurts handwriting recognition. The screen contrast could have been higher and there's the issue of the light bleed. The camera, although adequate, is far from the best around.
Let's see what the competition has to offer. The Asus Fonepad Note FHD6 features a 6" 1080p screen and a stylus (again a capacitive one). The screen is an IPS+ LCD rated at 450nits of brightness. The phablet is powered by an Intel Atom chipset and uses an 8MP Sony BSI sensor.
The price isn't that far off the Hero's pricing either, so picking between those two is not an easy task.
The Huawei Ascend Mate is good enough to make it into our shopping guide twice in a row. The 6.1" phablet has only a 720p screen but a massive 4,050mAh battery and great endurance. Still, its outdated chipset isn't the most efficient around, so it's hard to recommend it over the Hero.
If you want something even bigger, the Samsung Galaxy Mega 6.3 has a 6.3" screen, although of just 720p resolution. It uses a dual-core Snapdragon processor and is one of the few here with LTE connectivity. It features Multi-window multitasking (which supports more apps, including ones from the Play Store) and an Android 4.3 update is coming up. There are other goodies like an IR blaster too.
The Mega 6.3 is another honorable entry in our shopping guide. Note that there's a Mega 5.8, which has a dual-SIM option but the other specs are noticeably lower than either the Mega 6.3 or the One Touch Hero.
Nokia has phablets too now and the Lumia 1320 will probably fight for the same markets as the Hero. Its 6" IPS screen has 720p resolution, but Nokia's ClearBlack tech does improve image quality. Unfortunately, the camera has a small 5MP sensor, which still does 1080p video.
The Finnish phablet has LTE connectivity and there aren't that many large-screen Windows Phone options (with the sweet Nokia goodies no less, that's free offline SatNav, cool camera apps and a free music subscription).
Finally, a couple to look forward to. Sony just announced the Xperia T2 Ultra, a 6" 720p phablet with a 13MP camera that is powered by quad-core Qualcomm chipset (which also means LTE). It's yet to be launched and get a price tag, but it does have a dual-SIM option and it will be available with Android 4.3.
Then there's the Asus Zenfone 6 - another 6" dual-SIM phablet. The screen has 720p resolution, the camera does 13MP and the phablet is powered by the same chipset as the Fonepad. On the upside, it will run Android 4.3 at launch and will be upgradeable to 4.4 KitKat.
Again, those two are yet to hit stores.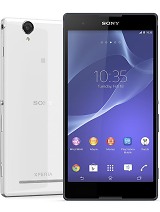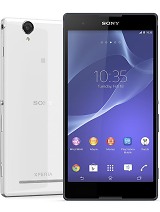 Sony Xperia T2 Ultra • Sony Xperia T2 Ultra dual • Asus Zenfone 6
Users are spoiled for choice when it comes to phablets, so the Alcatel One Touch Hero has a tough climb ahead. At least it didn't go on its quest unprepared - the core competition is mostly 720p screens and few of those have dual-SIM options, let alone split-screen multitasking.
Those will be the three features that will tip the scales in favor of the Hero when potential buyers review their options. And the Hero is priced just right to make some of its drawbacks easier to live with.