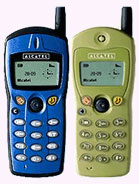 e
It's ql, but it's sound quality is very bad. You can find ringtones at the official homepage, www.alcatel.com.
M
It is a wonderful phone but i still do not know why not trying to ameliorate the sound of the ringtones it is somhow ugly compared to all the other phones in the market except the sagem i hope somebody will take it into consideration thanks
s
hello


do you know another site where i can send free logo's and ringtones to my alcatel one touch view wap.



S
How do i get the melodies?
Where can i get the ringtones from?
Can u please give me the web address for the ringtones?
thanx!
Total of 149 user reviews and opinions for alcatel OT 300.