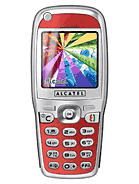 d
The 7250 has MMS that you can only send jpg pics and no sound and this knows jpg and much more than 7250. You can never have problems with MMS exept if you have Nokia, because it doesn't know sound via MMS.
d
The difference between 331 and 332 is the colour screen. Like Nokia 3510/3510i Nothing else. But it's a big difference for me! :) It must be compatible with another brands. I hope I never owned an MMS phone... This should be the first. I can't wait to have one.
C
I heard that there is a model call one touch 331, is it true ? If yes, what is the different between OT 332 & OT 331. MMS is available for OT 535, what other Brand that is compatible (exemple: a photo taken from Nokia 7250 sent to OT 535 through MMS.)
E
Hehe...you should update your specifications...it's much better...it has infrared also ;)
J
Check out the nokia 9610 with all the features of today and even more....http://home.icon.co.za/~pframes/
P
This is a really cool phone. It has lots of great features plus this really good display that nokia can not match. The features are awesome
q
Good thing Alcatel have decided to do away with the previous 3-way navigation key...Where's the Bluetooth? Whats up with sending picture via an attached camera? Loks good, going by Alcatel's reputation should e dirt cheap 6 months after release.
Total of 129 user reviews and opinions for alcatel OT 535.