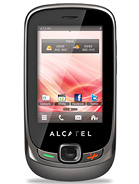 O
this phone has been released we have it here in the UK, sell it on the O2 UK network.
G
If it really will have a 104MHz CPU it will be SLOW.
just look at this which has a 245MHz CPU, Or maybe they made a mistake at the spec and this should have had 245 and the other 104MHz http://www.gsmarena.com/alcatel_ot_330-3811.php
Total of 64 user reviews and opinions for alcatel OT-602.