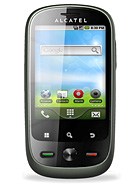 m
godric, 17 Sep 2011can this fone run angry birdsyes this mobile suport by angry bird games and realy good and downlode by market.
s
i just bought the phone 2 days ago and i so love it! the battery life is good, applications are easy to download especially through wi-fi..thank you gsmarena!!..two-thumbs up!:)
s
Friends,
After using it for three days,I am satisfied with its price (4999). Its android OS is pretty good. I never thought that I would find a mobile with android at my price range.
I was very happy until I saw on this site that it does not support 3G.
The touch screen is neat!
The mobile is fun to operate and the phone can handle Apps well.
coming to the negatives
IT DOESNT SUPPORT 3G!!!!
some games do not come smoothly and get stuck which is really not cool!! Could do better with a faster processor speed.
The most annoying thing is the fact that typing is a pain when one third of the screen is occupied by the keypad
b
The worst ever battery backup I had experienced by using tiny half day shows empty. Its 3 bad
D
Positives
Sexy android device for less price!
Tested to host about 70 apps w/o loosing memory
Good video clarity
Negatives
Low sound
Lag lag when ram dips below 40-50
keyboard occupies display. Hmmm lazy me i hate to hit the back or hide button.

Not for me :)
I plan to sell in 5-10 days after i customize the same on ebay ;)

N
Every thing is good about this phone....but for
1. resistive screen is sticky
2. Battery runs down by evening.....I am now looking for spare battery....

but I bought this bcos I always wanted dual sim android.....


m
hello freand purches this mobile and ind price only 5200rs and good fautcher and daual sim,good my opininion is this mobile is best but not 3g mobile.
t
does anybody know how to root this phone? my email address is leklat01@gmail.com.thanks
?
PATALIM, 21 Aug 2011Got two of these cheapest Android 2.2 (froyo) Phone with Dual Sim. The resistive screen is com... morethanks
P
Got two of these cheapest Android 2.2 (froyo) Phone with Dual Sim. The resistive screen is comparable to a capacitive screen in performance. Only comment is its low res. and small 2.8" screen (some text are hard to read)- I don't recommend this as an ebook reader device, and slow processor but it is still great on some games that does not require much processor/video power. Very good for entry level Android user (first timers). Apps market works!
Total of 174 user reviews and opinions for alcatel OT-890D.