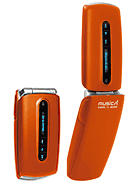 m
old aint the word .
boring is .
nothing new about alcatel .
s
its about time the price dropped for this old fone .
£40 they must be joking ?????
only worth £10 just like the others .


J
This phone is now available in Black colour on Orange network for £40 with £5 free credit at woolworths in UK :)
?
i got this phone last week and i gave it to my mom and she's really like it, all features and even the style i give 7/10 for this unit =)
?
Where can you actually buy this phone?
On the Orange website it says "Coming Soon" but it has said that for a few weeks now.
Is it actually avaiable anywhere yet?
K
If I tell you it is priced around 100$ simlock free, then in my honest opinion there is wow.
J
One word: WOW!
The features of this phone look amazing! Alcatel and TCL sure seem to be making better music phones now. When and if this phone becomes available in the UK, im going to definately buy it! :)
Total of 372 user reviews and opinions for alcatel OT-C701.