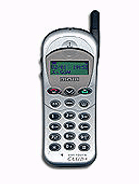 a
I had this phone 6-7 years ago. This phone it's so great... Two milions games... (it HASN'T games)
T
This phone is terrible like SIEMENS but i digress this phone is apalling it ought to be inserted into a raging inferno and eaten by the devil
A
This is the best phone I`ve ever had in my life . I bought it in 1999 and I`ve been using it till last New Year , all time with one and only original battery .
A
Hi,
Can i please have the manual for this phone spcifically in English to aid me feel the usefulness of the products.
Thank you.
H
I cant find the battery. How can i get it? I tried it 3 times to order with a bade result. The battery says: Power Pack AAA, NiMH 3.6., 3DS 03624 AAAA,Made in Mexico....please can you help me. I do need a addresse in Germany to order the battery and may' a hotline. thats my last try, then I give up. Of course I like it but the battery is broken and I cant use it sense 1 year!!! please help. I am hanne von heyden, 79098 freiburg, fischerau 10, Germany, tel: oo49 761 35940
L
Shit. Bullshit, marshmallow, cornflakes, where's the pie. Augagaga.
d
nice but nokia 8310 rulz
A
can i hav urdu language for alcatel OT511
D
I have an Alcatel Ot Club+. It does it's job but be carefully, I change until now 2 batteries. They were bad.(luckelyin warranty). I bougt one of maximum capity possible and least for 4 days. It's very good! It's good and cheap, good signal. No problems with tastes, all are in good conditions. Some strange singns rarerly may appera on the display at the touch of keyboard. Overall, it's good for talking. I would like it more if it had alarm clock..
Total of 29 user reviews and opinions for alcatel OT Club +.