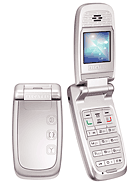 T
!!!!!! OH MY GOD !!! HOW Hi TeCH is this sexy beast, when you switch the phone on the display makes you feel like your standing in a real life field!! Its unbelievable, I was born in a field so its quite emotional, the phone is the best thing ever invented and I'm simply in love with it. Once I have found a minister that will marry us I will be with it forever pretending to sit in field.... why not just sit in a field I hear you say.... Because they scare me thats the honest answer. Anyway if you like super cool, head turning, awe inspiring, breathe taking God like phones buy this now.... buy 10 .... do it do it hard.
C
Now it's even cheaper - 69 lev, vhich is approximately 35 Euro, but it's not worth the money. This phone sucks!
i
in bulgaria is available for 89 leva(45 euro)with 1 year contract(globul)
r
ye, i like it . when it's coming in bulgaria.and if the prize is true about-60 $ lots of people gona buy it
s
this is a great phone to have if you just want a phone it's small neat and very good on cost which at £29.99 is very good.there is no camera no video but you don't need any of this when you have a great little phone like this
well done alcatel
Total of 28 user reviews and opinions for alcatel OT-E160.