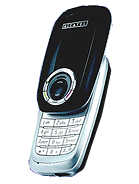 s
Wtf is this mobile ? hmm .. hard to say goodbye to sony-ericsson and nokia u know ... i think panasonic will go well .. those 16 mil color telefons preety cheap and nice
?
Alcatel will be at the top of the mobile market with this powerful, compact mobile, say goodbye sony ericsson, Nokia, Samsung, and Benq-Siemens and LG this is the ultimate mobile of the world!!
k
looks exactly like the Motorola V80!! hmmm copy paste ..yes!!i can do that with my PC too!!
M
SUCH A LOSER!!!ITS 2006,ALCATEL.jus release d 853 soon,or else d company will close down.people r waitin 4 d 853 mobile fone 2 come out.don announce such crappy fones.
Total of 47 user reviews and opinions for alcatel OT-E260.