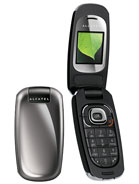 b
I got this phone for year and am satisfied with its amazing quality of sound and quite good reception. I use it mostly when I travel abroad. I never got weak signal or noisy sound.
This is perfect cheap solution! Battery life is quite small comparing to modern phones, but sufficient for GSM you do not expect to behave as good as it does.
?
kratos 78, 27 Jun 2008i had the phone now four a week end its a nice phone whit no extra but i dont mind is call en ... morethis is a nice phone i buy it because it is a beatiful and useful phone for me, but I know i have a problem is seams to be block i can not call nor do any thing with it, it just say "sos" call only and also reset code i dont know the code and i will like to see if you could help me access my phone again thanks
?
Its a BEAUTY
I want this soon
I hope its cheap
Its just what I need No cam because restricted in workplace
No extra applications that drains battery life, this is good for business oriented people.
k
i had the phone now four a week end its a nice phone whit no extra but i dont mind is call en you cant sent text messege whit it en good battery too nice looks too
F
The most beautiful mobile phone ever, in the rockbottom sense of "Form follows function"! Manual rudimentary, but mostly decrypted in a week or so. Could be improved, adding scala of functions one by one. >Citroën "Déesse"?
D
Phones like this can be good business for Alcatel. Some people like simple phones but with good looks and low prices..they hate the complicated functions of top end phones. Personnally, I can name a number of people whom i knew that would fall into this category
K
This V270 will be Alcatels new entry level basic spec phone, intended for the the prepaid market and the user that wants a nice looking phone with only the basic functions (calling, SMS) and no other functions that are not needed on a phone. Expect this phone to be out very soon and it will be priced very low. This phone is the ultimate when it comes to value for money. Great looks with almost no cost.
Total of 11 user reviews and opinions for alcatel OT-V270.
ADVERTISEMENTS