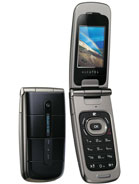 N
great phone for great price . i have one . and the music player is also workink fine .very easy to use music keys on the back of the panel .
i realy enjoy it :)
s
je eu un portable en cadeau j'ai besoin le Cle reseau de mauritius Merci si vous pouvais m'aide
y
I like there cell fhone is very beatifull, I shop one
a
this phone have look like alcatel c701 :)))
s
yea there is a new design i like this phone its very cool
so what that the volume is low?

the phone is awesome!
a
I own the same model phone but the volume is very low that we cant know if its ringing can you help please.
d
ALready awailable in romania, for quite a long time now... see orange romania website
a
this phone has looks lake alcatel c701
?
v670 in this picture is old style
now v670 have new face and style
D
Gsmarena's not exactly focused on accuracy on the smaller manufacturers..
N
Yes, I also agree that the specifications here are wrong. Gsmarena might be deleting this model again as what is happening to the X series.
b
this information can not be right, its clearly seen the mp3 controls and the camera its a newer version of the QT-c701
Total of 13 user reviews and opinions for alcatel OT-V670.
ADVERTISEMENTS