Alcatel is going all in at this year's IFA, outing the Idol S and Idol Mini along with Hero and Idol Alpha and now it's introducing the low to midrange Pop C series smartphones.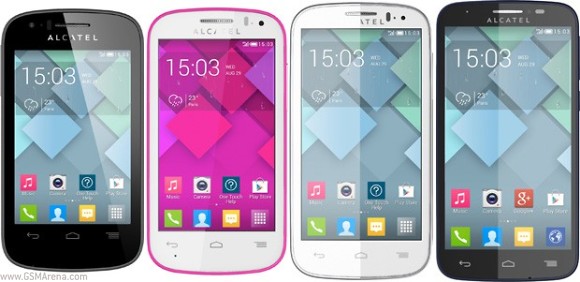 The One Touch Pop C7 is the most interesting of the bunch with a 5" screen and 1.3 GHz quad-core chip. The Pop C5 has a 4.5-incher, the C3 has a 4-incher of WVGA resolution and dual-core 1.3 GHz processor and finally, there is the C1, which offers a 3.5" HVGA display and dual-core 1 GHz processor.
All devices will sport Android Jelly Bean 4.2.
The Pop C1 and C3 will be available this October, the Pop C5 in November, while the 5-incher C7 is expected at the end of the year.
?
not just alcatel phones made in china .all i mind all smart phones including ,lg, samsung, apple, they all MADE IN CHINA i think you are confused there no phones made in other land ,only CHINA .Now for you i'v got samsung s4,and alcatel c7 diferent ...
R
An advice to the persons quarrelling that Windows Phones doesn't have the same apps as Android if you want one hey go buy a Windows Phone then buy one of the cheap Androids like these you will get Instagram and the others ok be smart you save a lot o...
D
Apple is made in china. You get what you pay for. You buy a cheap android and your complaining its cheap?