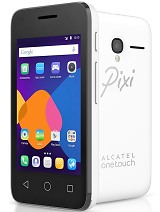 D
SIR
I need help...I just briked my pixi 3 3.5 during my attamp to root this devices
now I desperately need a stock rom for pixi 3 3.5 that can be flashed by sp flash tool
can someone upload a stock rom for this devices..please contact me
thenks for reading
a
do not do root
with time comes virus in the system
and takes over the operating system,
and then it becomes useless brick
but if you do,then immediately try to unroot
need more rom, then delete some unused apps,
and they in system can only disable,and will not work in background.
and clear cache 1 day.
facebook,snapchat,messenger, they eat your ram memory and battery life
F
Certain models of this fone has 5mp camara.
I Have model 4009E.
?
EDIT: z4root did not brick it, just made it unresponsive for a while. Tried Towelroot but could not even get it to run. Still an alright phone though :)
?
Framaroot did not work, z4root bricked it, Towelroot would have been my next option. But with my brief time with it, it was a good phone, the camera was terrible, but it was able to transition between apps and to and from the launcher (Alcatels custom which looked like Android's 'material design') without lag. Cleaning up the phone by disabling bloatware and apps that I intended not to use freed up 1.8GB of internal memory, however it was expandable to 32GB so I could hardly complain. My plan was to use Link2SD and Aparted to partition the SD card then link apps that cannot be move to the SD card to the SD card, but that would have required root access. The other downfall would have been its battery life, with the brightness down as low as possible just trawling through the settings for 1/4 of an hour knocked the battery down ~5%, so if your on your phone all day then the battery would last you about 5 hours. All in all this phone would suit a person who may just check there Facebook, make a few phone calls and texts and browse the web during there 9-5 job, where as soon as they get home plug it in and charge for the next day, but definitely not for the avid photographer.
Total of 48 user reviews and opinions for alcatel Pixi 3 (3.5).