alcatel POP 4 tablets comes in 10" and 7" variants, the alcatel XL joins them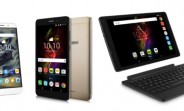 The latest alcatel announcements at IFA 2016 are the 10" and 7" POP4 tablets as well as the XL smartphone. The trio features metallic design and place high importance on audio quality, thanks to MaxxAudio tech coming from company Waves.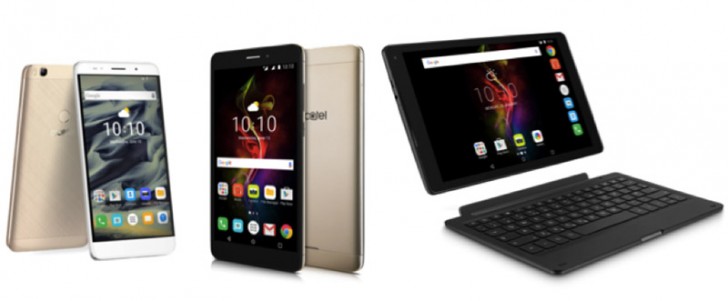 The alcatel XL smartphone features the MediaTek Helio P10 chipset with an octa-core processor. The phone packs a 6" 1080p display, making room for a 3,500mAh battery.
At the back of the XL is a 13MP camera with dual LED flash. It's joined by a 5MP snapper at the front. Below the camera, there's also a fingerprint sensor.
As for the POP4 tablets, the 10" sports Qualcomm Snapdragon 430 chipset, while the 7" has a MediaTek MT8735 chip. There's no information on the amount of RAM or storage just yet. However, alcatel is proudly revealing the 10" POP4 tablet sports front-facing speakers.
The devices will available in the Middle East, Asia, and Europe, starting from mid-October. Prices, just like the rest of the specifications, are unknown yet.
n
Full spec. for alcatel 4 please ,battary size for both 7" & 10"
i
Do you mean they fail or because people are unhappy with them? Or maybe both? Some of the relly cheap alcatel, like the pixi 3.5", are seriously slow and, as you say, pretty useless. But I just got the Pixi 4 6" 4G (1.5GB) and it zips along and ...
a
my phone shop has their Pop 4, Pixi 4 and pixi 4 6" phones and we all avoid selling them like the plague because they always end up returned, because they're poor quality and just useless.