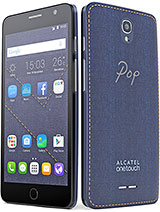 M
I think the phone is very good in terms of display and design, but i have a serious issue with the microphone. It is very hard for the rest of the people to understand what I am talking especially if there is a background noise or lower coverage.

Does anyone else share this experience ?
V2
I have this phone and I have it for a week and I think that this phone is great the only issue is the battery life it runs out fast but it stays on for example 45% and just won't move for like 2 hours the screen quality is great I didn't have any games lag the sound is great and everything seems smooth so yeah for this price i would recommend it and the phone looks alot more expensive than it is it is great

?
Pros: Great price, nice size, thin, changable backs that come in the box, silver, white and gold. Great value for money.

Cons: locks up and crashes easy, slower end of the quad core processors and is noticably slower when it comes to loading games and multitasking.

All in All...an average phone for a great price. I'd give it the following scores:

Screen Quality : 6/10
Processing power: 6/10
Design: 7/10
Value for Money: 9/10
V2
I think it's a good phone i am going to buy it and then give you my opinion and tell if it is worth to buy or not
Total of 65 user reviews and opinions for alcatel Pop Star.