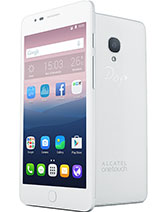 m1
not a bad flagship especially with that Adreno 405, 2015 was a power year for me.
?
This phone's back is really fragile, after some days of use it gains very small holes in his back that can't be removed by water (cleaning).

It is also very hot to touch.


D
I can not get rid of info messages.Every day I get at least 20 different messages, as I can see from the base stations.If anyone had similar problems, I pray for a quick answer how to solve this problem.Thanks
P
Its good phone, b fast reliable, only issue with camera clarity. I am happy with its performance at this price best any budget phone can offer. I prefer this phone at given price of appx 6500 indian rupees
j
How is the clarity of the front camera of this mobile is this similar to Samsung A3 as both are 5MP
N
I have been using this phone since month
This phone is so good so amazing for its price, it's more powerful than higher price phone, the only wrong with it it's the front camera which is not so good
p1
The battery isn't very powerful.just one day with a little utilisation (no calls and two hours in wifi and the battery goes to 35%. It is normal? I dont think so.is there something to make it longer?
T
Hello.
I can take 13Mp pictures at 4:3, but then at 16:9 it only takes pictures at 6Mp which is less than half! This doesn't seem right, it should be able to take 10Mp pictures at 16:9. Because 4:3 format is a thing of the far past which means that such a powerful phone actually only takes pictures at 6Mp which is ridiculous. And also, taking in consideration the powerful hardware specifications of this phone and that we are now in 2016, adding the function for the user to be able to "touch to focus" while video recording would be good too.
p
krish, 06 Sep 2015its ameging mobile that,s good economy price good company lucent chipset alcatel france company .

S
MSM8929 is Snapdragon 415 (and this is the correct SoC, NOT 610) - 8 x Cortex-A53 @ 1.4GHz + Adreno 405
Total of 15 user reviews and opinions for alcatel Pop Up.