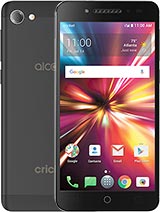 N2
The Alcatel PULSEMIX is exclusive to Cricket Wireless, but the Alcatel A50 is a nearly identical phone that is available unlocked or as a Amazon Prime Exclusive phone.

Differences
* Rear camera: The A50 has a 13MP rear camera in place of the PULSEMIX's 8MP.
* Color: The A50 is Metal Silver. The PULSEMIX is Metal Black.
* VoLTE: The A50 supports VoLTE on T-Mobile.

Both support the same Snapback rear expansion covers.
N6135
Just a note: MT6738 is also called MT6750. Just a matter of names.
C97666
For 80 USD its should be best phone on market with price under 100
Total of 7 user reviews and opinions for alcatel Pulsemix.