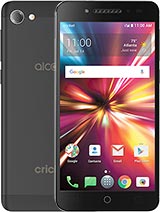 R
I went through a lot of smartphones but this one is not like any other, latest android which i think should be used for few upcoming years and most of all OCTA CORE which makes the speed superb and battery time is outstanding i am glad to get this one.
F
The SIM card was too wide and too thick to fit into the SIM card slot. After an hour of searching the internet, I found a video showing how to trim the edges. I still had to file the back surface of the card to get it thin enough to fit in the slot. It took a total of 3 hrs to get the card inserted. Seems to work so far, but it's risky filing a card because you can damage the chip.
?
One of the few buget phones with Google assistant. The only thing that is a little annoying is that the OS is 7.0 nougat. I wish I could update it but you know how that goes. Otherwise great phone.
?
I have reviewed this phone and I really like it. I have been using it as a main phone for about a week. Great buget phone.
M848118
AnonD-702540, 22 Sep 2017The Alcatel PULSEMIX is a Cricket-exclusive phone, so it is available directly from them: http... moreNever heard of that carrier...what a strange name!
D
The Alcatel PULSEMIX is exclusive to Cricket Wireless, but the Alcatel A50 is a nearly identical phone that is available unlocked or as a Amazon Prime Exclusive phone.

Differences
* Rear camera: The A50 has a 13MP rear camera in place of the PULSEMIX's 8MP.
* Color: The A50 is Metal Silver. The PULSEMIX is Metal Black.
* VoLTE: The A50 supports VoLTE on T-Mobile.

Both support the same Snapback rear expansion covers.
N11145
Just a note: MT6738 is also called MT6750. Just a matter of names.
D
For 80 USD its should be best phone on market with price under 100
Total of 12 user reviews and opinions for alcatel Pulsemix.