Alcatel has an intriguing offer for those into VR. The company just unveiled the Vision, a standalone headset that runs Android. This basically comes with smartphone guts itself, so there's no need to put your handset inside in order for it to work - like in the case of Samsung's Gear VR.
The Vision has two 3.8-inch AMOLED screens with 1,080x1,020 resolution each, an octa-core processor, 3GB of RAM, 32GB of storage, Wi-Fi, Bluetooth, LTE, an accelerometer, a gyroscope, a proximity sensor, and a 3,000 mAh battery that's apparently good for about three hours of continuous use.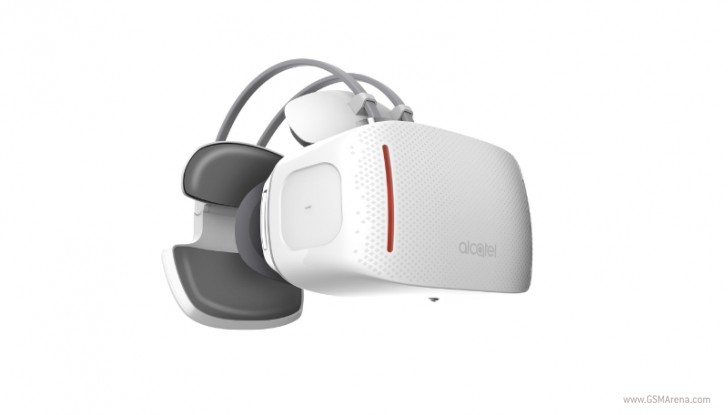 To make the headset as comfortable as possible and not heavier in the front, the battery sits inside the bracket that leans on the back of your head. The Vision offers a 120 degree field of view and 17ms latency - both numbers that the company claims are market leading. It also adjusts for myopia, eliminating the need for wearing glasses or contact lenses when using it.
When it launches in early 2017, expect it to cost between €499 and €599, though an exact price isn't known yet. Still, there's plenty of time to find that out before it goes on sale.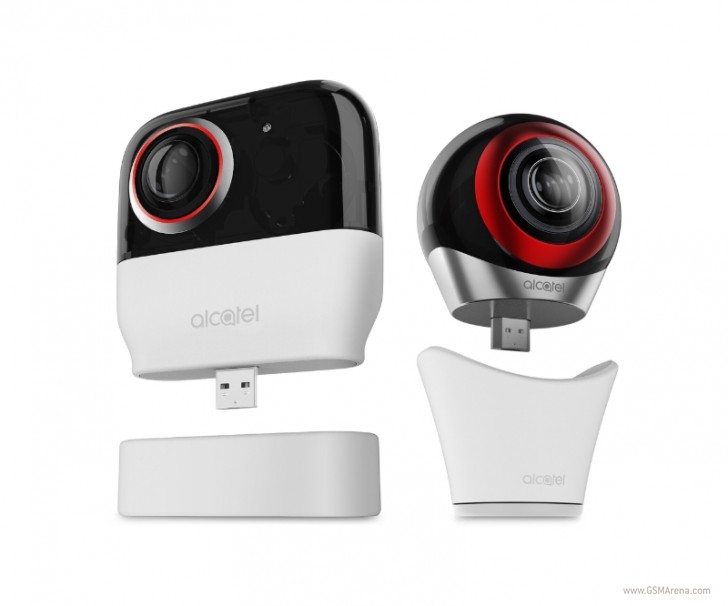 Alongside the Vision Alcatel also presented the 360 Camera, a mobile accessory that plugs into its smartphones (at the moment it's unclear if it will work with non-Alcatel phones). It comes in two designs, one square, one round, and in both cases you get a 210 degree fisheye lens. There are no details about the Alcatel 360 Camera's pricing or availability at this time.
?
No straps, so it just clamps onto your head?
g
looks interesting. if u want to keep you beloved girl movies secure then this the way thanks alcatel.
ADVERTISEMENTS