This is more of a heads-on than a hands-on, but you get the idea. Alcatel is officially in the VR headset business with the Vision. It's a complete, all-in-one VR solution with an attractive design.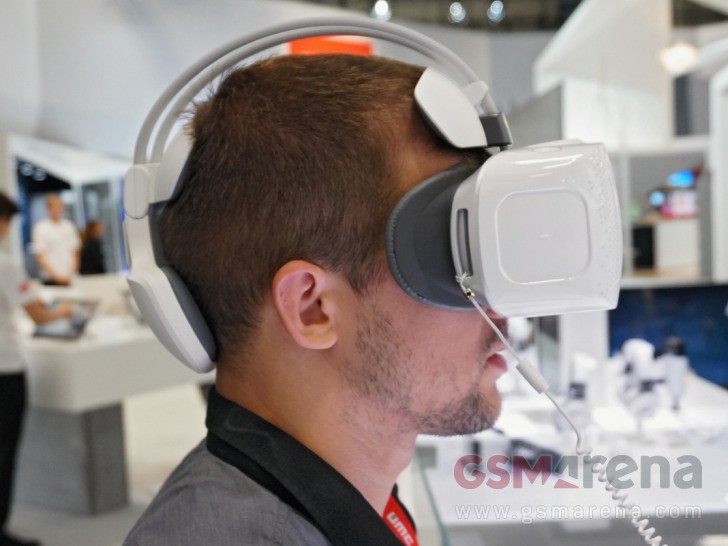 Regarding hardware, you're looking at an octa-core processor (unnamed chipset so far), 3GB of RAM, 32GB of storage and the mandatory slew of sensors, including an accelerometer, gyroscope, and a proximity sensor. Taking care of the visuals are two 3.8" AMOLED screens, each with a resolution of 1080 x 1020.
We're quite happy with the way it fits. You can adjust the strap to fit your unique head shape perfectly. There's also plenty of padding on the forehead as well as on the back. Bear in mind that the more padding, the more sweaty you're going to get.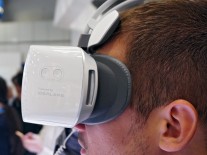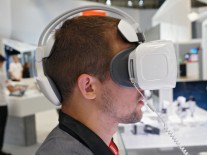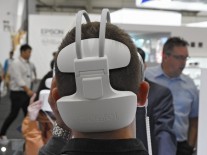 The Alcatel Vision fits perfectly
The battery is cleverly placed around the back inside of the Vision, which spreads the weight nicely. Alcatel says the battery is good for three hours of usage between charges.
As for the visual experience, we did notice little blurring and loss of focus, but nothing major. The pair of AMOLED screens offered great colors and vivid imagery, too.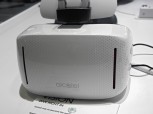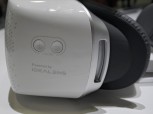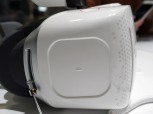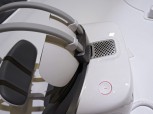 A tour around the Alcatel VR headset
It better be because the Alcatel Vision will go on sale in the €499-599 range (nothing set in stone yet). That's enough to buy you a Galaxy S7 and a Samsung's VR headset into which to plug it.
Additionally, while Alcatel promises 100 VR-ready videos and north of 50 games available at launch, you'll be limited to what the company has to offer. On the plus side, the VR headset will work with any 360-degree YouTube and Facebook videos.
In any case, we're happy to see more and more players get into the VR headset fun. However, if they want to succeed, attention to the right price they must heed.
?
Best VR I have ever seen .
S
Alcatel - delivering random products nobody wants, crippled randomly too, for unreasonable price that nobody understands since (at least) 1997.
D
thx for the reply, i'll try the cardboard since i don't own a PC (and planning on buying a laptop rather) not sure about alcatel though but i'll try it out (maybe borrowed from a friend first)
ADVERTISEMENTS