Remember the iPhone 5 frenzy right before the 4S got unveiled? The larger screen, thinner profile, NFC chip talk flying from every direction? Well it's back, apparently, in the form of a 4" LCD that has Sony Mobile Display Corporation and Hitachi displays' fingerprints all over it. It's rumored that these two household names will team up with Toshiba Mobile Display in the spring of 2012 to create the "Japan Display".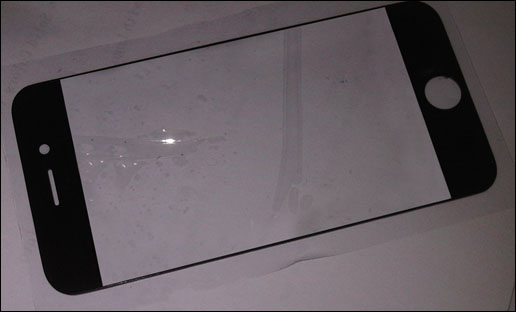 The display is allegedly already shipping and it is an LCD panel. Note that the picture above is of a previous news article.
There's really no solid proof to any of this, and we know now easy it is to fall victim to the next iPhone hype, so take this information with a bag of salt. If it actually turns out to be true that the next iPhone (5, probably) will feature a 4-incher and if it keeps the 960 x 640 resolution, the screen ppi will fall around the 290 mark so goodby Retina. To retain the Retina moniker, the new display should be no bigger than 3.8 inches - that will give it a ppi of around 300. or, of course, they could have the bigger display with an increased resolution, say to... 1080x720 pixels. that should secure Apple both an HD moniker (720p) and the Retina marketing talk (324ppi) simultaneously, while keeping the aspect ratio the same for backwards app compatibility.
The source, Macotakara, also talks iPad display, which is said to change the structure of the liquid crystal panel.
There's still some time due before WWDC in April, which is the most common place to see a next iPhone or iPad be unveiled. But we could be in for a longer wait if Apple releases its next flagship phone and slate in Autumn of next year.
b
seen as adobe have announced that they've cancelled mobile flash once and for all, for everything...not gonna happen.
i
That would be the sixth iPhone: 1.- Original iPhone (2g) 2.- iPhone 3G 3.- iPhone 3GS 4.- iPhone 4 5.- iPhone 4S 6.- iPhone Five 7.- iPhone FiveS 8.- iPhone VI or iPhone Vista (Microsoft will sue Apple) 9.- iPhone VI um.. S 10.- ...
ADVERTISEMENTS