The dust has only just began to settle in the post-MWC 2014 mobile world and we already have the next storm coming from Rumorland. An front panel allegedly belonging to the Apple iPhone 6 has shown its face and has led further credence to the rumors that iOS fans will finally be getting their overdue screen size upgrade.
The leaked panel features far slimmer bezels (actually non-existent on the sides), allowing for a notably larger screen to fit in the same footprint. However, even so, our calculation show that the new panel can only accommodate a 4.3" display – far smaller than the initially rumored 4.7"-5" screens.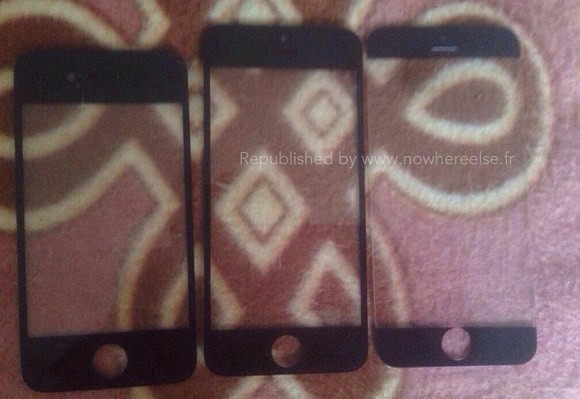 Of course that might be just one of the prototypes Apple is testing or there could be more than one new iPhone like last year. There's also the chance that this is an elaborate fake, so take it with a pinch of salt, but if legit the photo shows that at least one of the upcoming Apple smartphones will still be firmly planted in the compact territory.
a
why iphone 6 dont get battery 3000 mah ?
D
Completely WRONG!!! lol samsung actually has put metal in a phone...the frame to be exact...and the new s5 is completely different te entire back of the phone is different. Samsung has made a well rounded expandable long lasting phone that you can cu...