Dimensions of prototypes of the long-rumored 4.7" and 5.5" iPhone 6 models were possibly revealed in leaked photos. Allegedly captured in a Foxconn manufacturing facility and in line with past leaks from the Apple contractor, the juicy computer screen snaps show a duo of thin, but substantially sized handsets headed our way.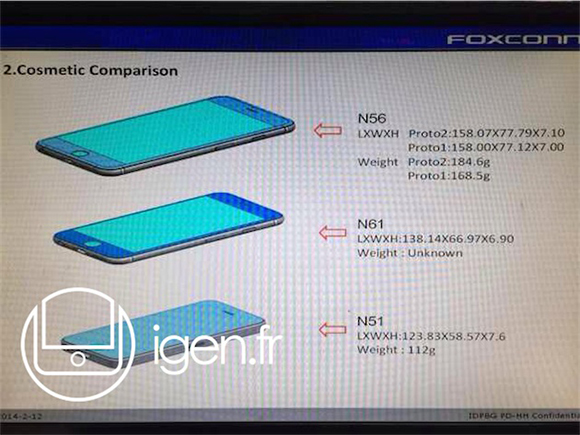 Codenamed N61, the prototype of the 4.7" iPhone 6 measures 138.14 x 66.97 x 6.9 mm. Its weight is not listed, thus suggesting that, at the time of the photos, Apple was probably not decided on the device's final hardware.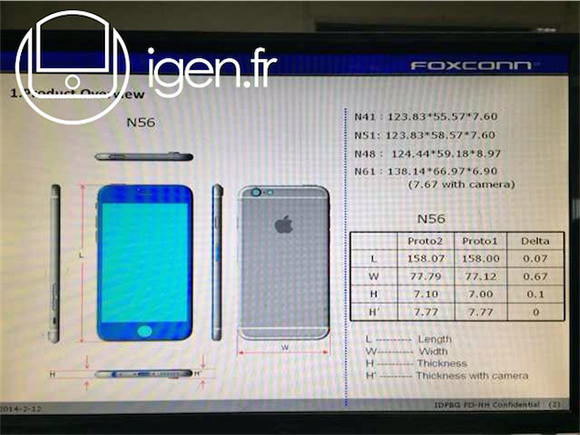 The images reveal two prototypes of the 5.5" iPhone 6 handset, which sports the factory designation N56. The first unit measures 158.0 x 77.12 x 7 mm and 168.5 grams, while the second one comes in at 158.07 x 77.79 x 7.1 mm and 184.6 grams. Once again, the measures are a clear indication of differing hardware on board of the duo.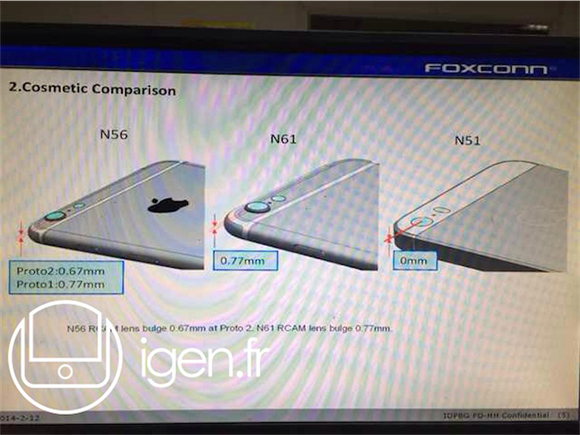 Quite conveniently, the iPhone 5s is also included in the leaked images, thus giving us a clear picture of the difference in size which its successors will bring. It sports the factory moniker N51.
The camera lens protrudes slightly in both upcoming iPhone 6 models. This should hardly catch anyone by surprise, as previous reports have already suggested this.
Apple iPhone 6 is likely to be unveiled in 4.7" guise next month, on September 9. Reports suggest that the 5.5" model might arrive a tad later with more powerful hardware.
J
iPhone6 comes with fast battery sucking likes iPhone5
D
didn't Apple say 3.5 inch was perfect for human hands, then 4" is perfect yet again. So now they are coming up with 4.7, 5.5 phones that they themselves and iSheeps would had say is terrible for human use? "Apple Pride"
E
It channels iPad Air's design.