An unannounced Huawei smartphone showed up in a bunch of hands-on photos, and if it didn't sport the company's logo at the back, you would have a hard time telling it's not the HTC One Max. Allegedly, the phone you see below is the upcoming Ascend D3.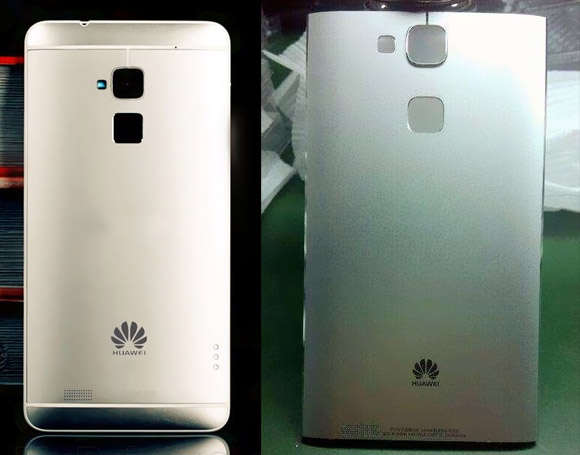 Certainly, the HTC One Max has inspired Huawei's executives, but there are a few differences here and there. At the front, the upcoming Huawei phone lacks stereo speakers. The bezels at the front seem much slimmer, but the photo isn't of the best quality, so we can't be too certain at this point.
The rumor has it that Huawei is also working on the next generation of its home-brewed chipset. Sadly, there's no information and we're left guessing if its the octa-core Huawei Kirin 920 chipset, which the company announced a month ago. It is based on ARM's big.LITTLE architecture and uses four Cortex-A15 and four Cortex-A7 cores capable of working simultaneously.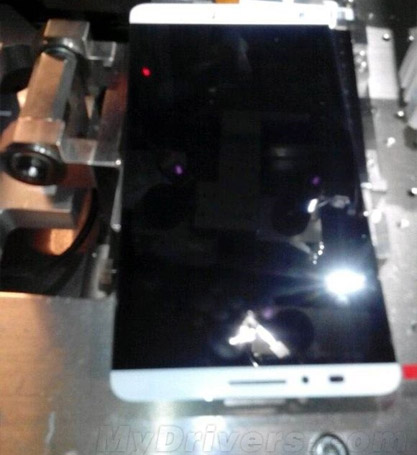 The One Max sports a 5.9" full HD display and judging from the photos, we suspect the Huawei smartphone in question will come with a similarly sized display. The hole below the camera suggests the company is going to fit the phone with a fingerprint sensor, too.
D
The fact you think Huawei make 'garbage' is just proof you have no idea what you are talking about. My current phone is a HTC One M7, and I recently got hold of a Huawei H60-L04 Honor 6 that a friend has. For almost half the cost of mm HTC, the...
D
Over Pricing. Dude its a normal name brand flagship cellphone price. Look how much the stupid crappy iphone cost. All that money for a basic boring non special phones.
D
...One is made by a company who is known for making a bunch of un cared of garbage(huawei Of course) and one is a unique brand who basically made android when it was first announced, and a brand who knows how to make a flagship phone(hTC)