LG has been working on the LG G4 as the successor of the G3 launched last year. The South Korean company is reportedly also developing a LG G4 Note to compete directly with the Samsung Galaxy Note 4.
Few images of a mysterious LG device surfaced online last week and was attributed as the G4. But now a new image of the LG device with a stylus appeared and it appears to be picturing the same device.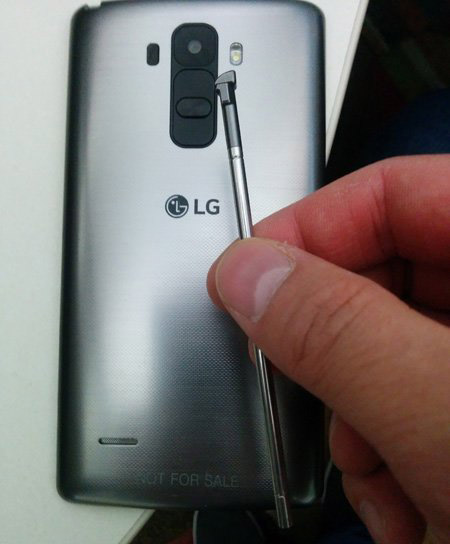 There's no way to estimate which device it was - G4, G4 Note or LG G4 Stylus. Last year, the company introduced the G3, G3 Stylus, and G3 Beat variants so it might repeat that feat this year.
There's no official info pointing in any direction at this point so take it all with a grain of salt.
Source
D
I'm really hoping samsung doesn't make the note 5 like the S6 (no removable battery or SD card slot). I'm a note 4 user and have been with galaxy for 4 years now. But if they kill the note 5 I will be getting this G4 note
?
I wish this is an upgrade for LG Magna :) 5" Screen HD Resolution with stylus and laser autofocus :)