We have been hearing about HTC's upcoming flagship, known only as the M7 for now, for quite some time now. We have seen the leaked specifications as well as an early render. Now we have what are allegedly the actual pictures of the device.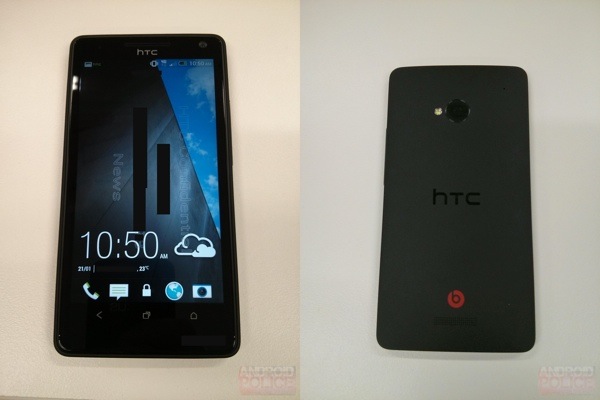 One look at these pictures and you'll notice this particular phone looks nothing like the render we saw in the past, which looked more like the BlackBerry L-series device. This one has more in common with current HTC devices, such as the DROID DNA.
In the front we can see that HTC has once again opted to go with physical keys below the display. HTC has this time rearranged the order of the buttons with the Home and multitasking key having switched places. The display itself doesn't seem particularly large, which falls in line with the rumors of it being 4.7-inches in size. Above that lie the earpiece and the front facing camera.
The back looks similar once again to the DROID DNA, but the flash has moved over to the left of the camera lens and there doesn't seem to be an additional LED notification light, although a hole for the secondary microphone is clearly visible near the top right.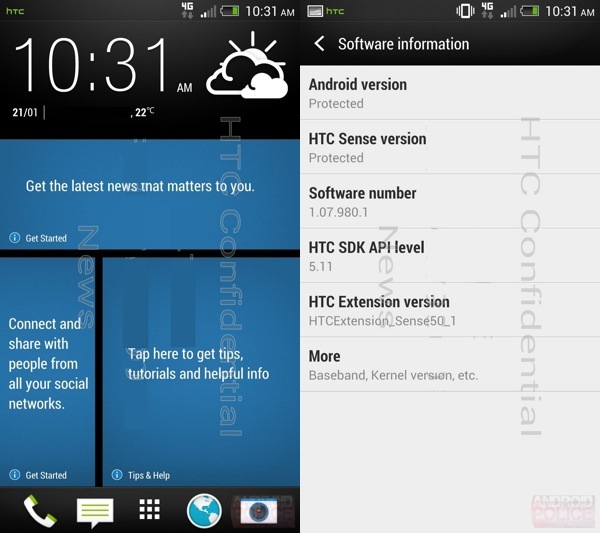 Android Police has managed to score some screenshots of the interface as well, which is now running the HTC Sense 5.0 skin. Compared to the previous iterations of this UI, 5.0 has a distinct flat look to it, which can be seem from the icons.
Of course, considering the amount of time and effort people pour these days in making fake images, you should take everything you see on this page with a pinch of salt. We will be finding out for sure how much truth there is in these pictures at MWC this year.
D
It's still better than Samsung's home button in the left corner.
?
id guess they'd switch the home button to the right lower corner because this is the most used button and most people are right handed. guess it would be easier but why they didnt thought about this at earlier releases beats me..