There is no doubt that Apple will refresh in iPad Pro lineup sooner or later and since the original 12.9-inch one made its debut in November last year, we have good reason to expect a new one around the same time frame this year. If we go by this logic, said device is surely already in development. This does offer at least some air of authenticity to the pair of leaked shots, claiming to show it in the flesh.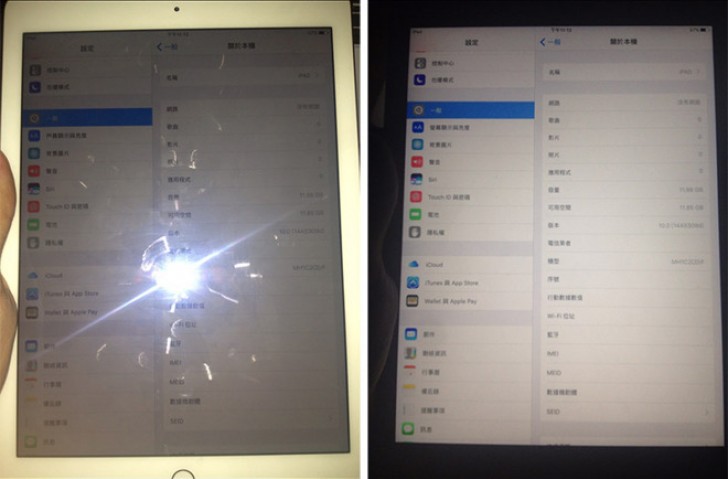 The stills in question sadly offer little information in terms of design or added hardware features. However, what they do appear to show is an about screen with the currently unknown "MH1C2CD/F" model number. It can't be attributed to any existing Apple product, but it does follow the numbering convention of the cellular 12.9-inch iPad Pro lineup (ML0G2LL/A — ML3N2LL/A).
This hints at a new Cupertino tablet of the super-sized variety, but can't really be considered definite proof, as faking an identifier is fairly easy. There is one extra bit of information to be extracted from the shots, namely the 12GB of available storage. This type of capacity definitely has no place on the high-end market in 2016, but it is still quite enough for internal testing purposes.
Again, this offers no guarantee and you should take the whole story with a pinch of salt.
D
Because OSX is not touch friendly
D
I grabbed the A4 form factor of the 12" and it is the best tech in the house for pdfs of magazine, and comics for my daughter etc. PCs with pen support are not the same as iOS and the myriad of art apps that support pencil input. I even reboug...
G
Why not a full Macbook in the form factor of IPAD 9.7?