Purported live photos showcasing an iPhone 6s Plus rear housing made the rounds online. The component sports a gold color scheme hold no surprises - just like in the case of iPhone 6s it can easily be mistaken for an iPhone 6 Plus part.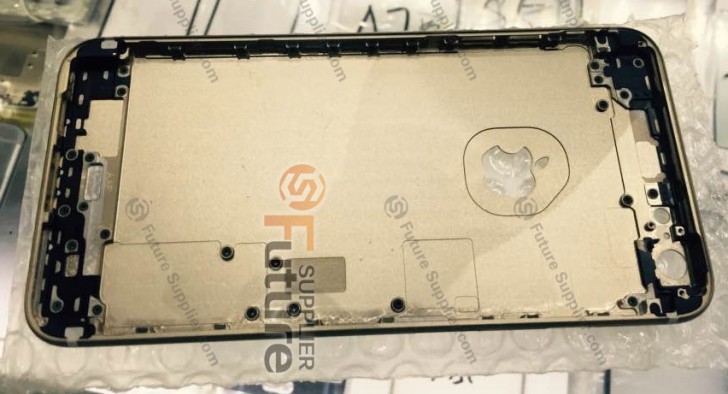 The changes that the iPhone 6s Plus casing brings are on the inside. The rearranged screw holes suggest that Apple might use a different loudspeaker module in the successor of iPhone 6s Plus.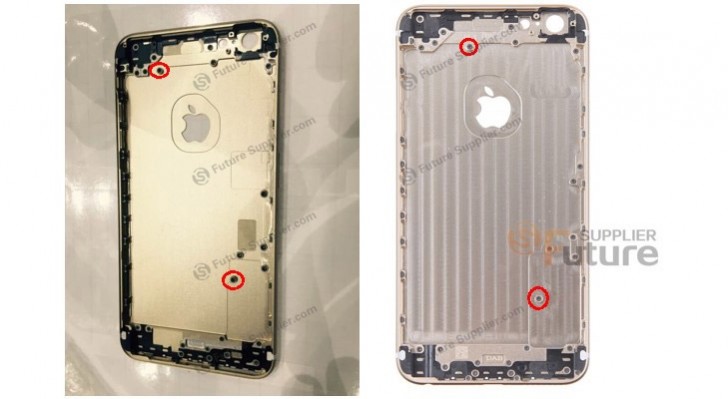 The source of the images reveals that the metal housing of the iPhone 6s Plus is stronger than the the one found on iPhone 6 Plus. Thatís in line with past rumors which pointed that Apple will use different aluminum alloy that the one found in the current iPhone 6 family.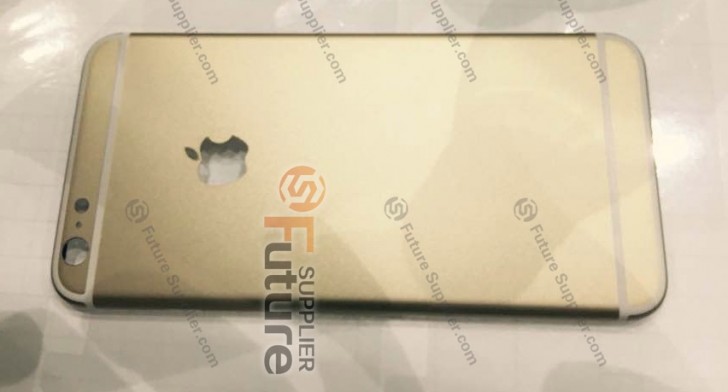 The successors of iPhone 6 and iPhone 6s Plus are rumored to feature more powerful chipset. Apple iPhone 6s is also expected to pack a display with Force Touch, and 12MP camera with 4K video capture.
Apple will unveil the next iPhone in September - the rumor mill points at a September 18 retail launch. The Cupertino giant is reportedly expecting a record launch, with 85-90 million units already on order from suppliers.
w
how about Samsung? there phone looks the same from low, middle to high ends..
r
Im never gonna understand android fans .. why you come and comment here , where news is about apple ? If you don't want to use/buy it, don't.
?
ah dont tell him that, an apple fan boy will notice the 2 screw holes which were moved on the inside of the phone and see the difference every time.