Dual camera phones are out in force, but LG - which is partly responsible for the current craze - may top the competition with dual dual cameras. You see, the LG V10 had a dual camera on the front, the V20 had a dual camera on the back... so the V30 should have dual cameras on both sides, right?
An alleged photo of LG V30's front panel definitely shows two holes for selfie cameras. Sure, it tells us nothing about the back, but with the G5, V20 and now G6 having dual cameras, what are the chances that LG will go back to a single main cam?
This panel shows something else too - the cancellation of the secondary screen may have been canceled. It's good to see that it survived the rise of the Always on display, which subsumed some of its functions.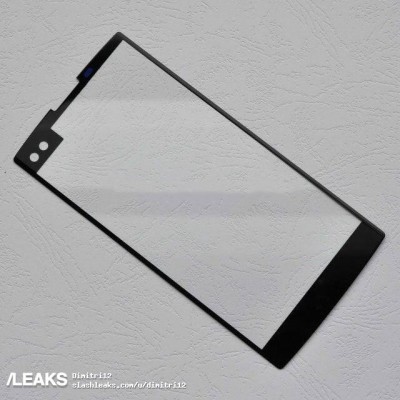 (Alleged) LG V30 front panel with holes for a dual selfie camera
Anyway, an earlier rumor suggested that the V30 will score a Snapdragon 835 chipset, which wasn't ready in time for the G6. More RAM (6GB) and an improved DAC was also mentioned.
The LG V20 was unveiled in September last year and it is still isn't properly available in Europe. Here's hoping LG is more inclusive with the V30.
D
Just buy the LG. You would be glad u did!
?
buy the upcoming note 8 ;)