Alleged live photo of Motorola's yet to be announced Moto E made the rounds online. The image showcases the previously leaked handset alongside the Moto G.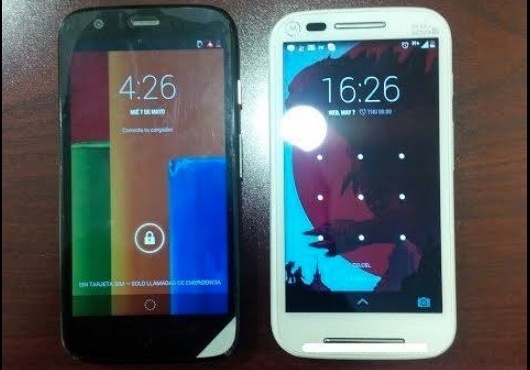 As you can see in the photo above, the Moto E looks decidedly cheaper than the already budget-conscious Moto G. The white-colored handset appears to lack front-facing camera. The chrome strip below the display on the other hand could well be a speaker slot.
A leaked sketch of the upcoming device with the tagline "Hello new Moto" also suggests that the Moto E will likely have a front speaker. See it below.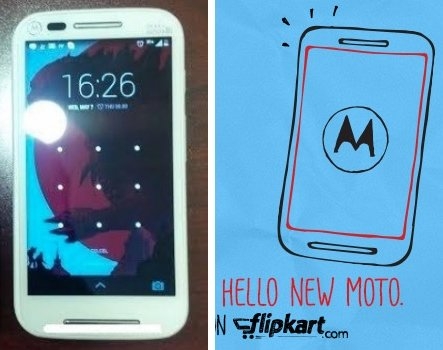 Moto E is expected to debut next week, on May 13 at an event in London with a price tag lower than that of the Moto G ($105 is rumored). Rumored specs include 1.2GHz dual-core CPU, 4.3" display, 1GB of RAM, and 5MP camera.
d
much better from samsung ...also not like samsung plastic body useless mattarial
D
very close design to lenovo a390 and, nothing more than a galaxy series design LOL
ADVERTISEMENTS