Hot on the heels of the leaked schematics from earlier today, alleged live photos of Apple iPhone 6 made the rounds on the web. The images are reportedly captured in a Foxconn facility.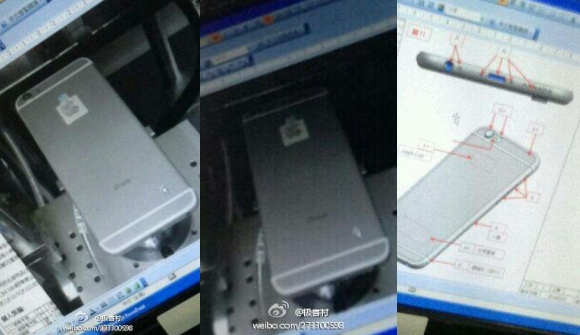 The photos reveal a sleek-looking handset with a metal construction. The protruding camera of the device is the element which raises most questions. The latest rumors point that the handset's snapper will be an 8MP f/1.8 unit.
Apple iPhone 6 will debut this fall. Two models with different display sizes are all but certain to arrive.
D
LOL man, Google started android in September 23, 2008. This just shows that everything you say are all lies...
s
If you think these pictures are from äpple officers then you are mistaken. These pictures are mist definately from foxconn, and yes most assembling/manufacturing factories still use Windows XP.
s
Why take picture of a picture, so stupid!