Alleged live photos showcasing the LCD touch digitizer of Sony's upcoming Xperia Z4 made the rounds online. The component is showcased alongside its counterpart found in Sony Xperia Z3.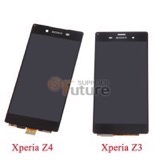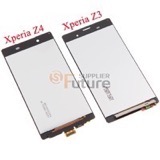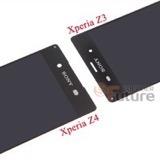 Alleged LCD digitizer panel of Sony Xperia Z4
Past rumors point that Sony Xperia Z4 will feature a 5.5 QHD display. However, the leaked photos suggest that the upcoming device will sport a screen with the same size as that of Sony Xperia Z3 - a unit with 5.2" diagonal. It is almost a sure thing that the display will pack 2560 x 1440 pixels though.
A closer look at the part hints that Sony Xperia Z4 will offer stereo speakers that are arranged in the same fashion as those of Sony Xperia Z2 - in tiny strips right by the edges of the front panel. The camera and the ambient light and proximity sensors have also switched places.
Sony Xperia Z4 is expected to make its official debut in January 2015 during CES in Las Vegas. We will be covering everything live from the spot and will surely keep an eye out for it.
k
i want to sony z4 5.5inch display with 27 maga pixcel camra 4k display
p
i am waiting to buy the z4 compact sony mobile