Courtesy of notorious leakster @evleaks, comes this latest press image of current Rumorland resident Nokia Lumia 1520 (formerly known as Bandit). The leak is a supposed press shot of the 6" device, which shows the resized live tiles, a yellow unibody shell, and a big camera lens with a LED flash.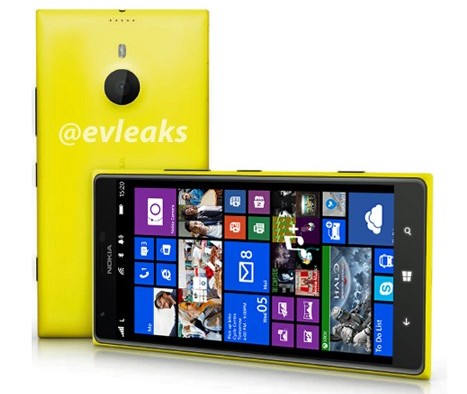 We've already seen an image of what appears to be the Nokia phablet in the wild.
However we see reason in calling this one fake. First off the camera lens and flash look just like the ones on the Lumia 925 and given the sheer rumored size of the Lumia 1520 the lens should appear smaller on its back.
Moreover the screen is an exact copy of a screenshot we saw earlier, which could point to a render. Then again the screenshot looks like it belongs on a press shot so who knows - we'll have to wait and see.
d
I am waiting to buy this phone.
D
Not sure how I feel about 6 columns... If it's going to happen they must give us the option to reduce the number of columns.