BlackBerry OS 10 is still struggling to make a serious impact, but a couple of new devices might be just what the doctor prescribed to get things right. We just got to see renders of the BlackBerry Z30 and BlackBerry Z15, which will allegedly be joining the company's portfolio in the near future.
The BlackBerry Z30 isn't actually a new smartphone - we've seen it before under the codename BlackBerry A10. The info about the name change comes from a leaked official tutorial, so it's a pretty certain detail.
As you might remember, the BlackBerry Z30/A10 is expected to feature a 5" OLED screen of 720p resolution and a Qualcomm chipset, consisting of two 1.7GHz Krait cores, a quad-core Adreno GPU and 2GB of RAM.
Moving on to the BlackBerry Z15, you have to keep your salt shakers at a hands distance. This one is far from being certain to exist and the rendered images themselves don't seem too trustworthy either. Anyway, the source points to this as the first slider in the BlackBerry 10 family.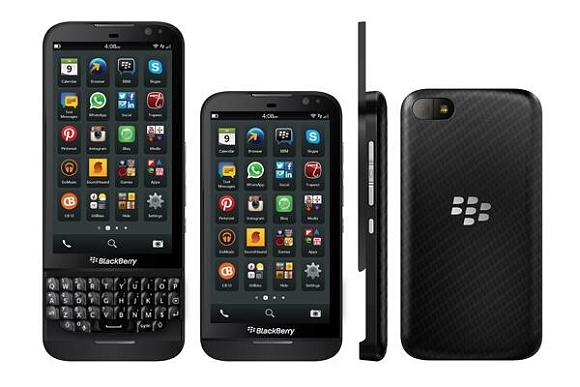 BlackBerry Z15
We didn't get any other specs for the BlackBerry Z15, but if it turns out to be more than just a fan-made mockup, we are sure those will follow shortly.
b
The Z30 is just for N130,000 in Nigeria currency
s
If these pics are anything to go by.. it only gets better frm here.. & I CANT WAIT for this one!!
M
very interesting d company of blackberry is doing well