Alleged Samsung Galaxy Tab S4 spotted with 10.5-inch display and 8MP front camera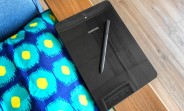 A new Samsung Galaxy device has appeared in a benchmark listing. The handset carries a model number of SM-T835, suggesting it could well be the Galaxy Tab S4 tablet given that last year's Tab S3 was SM-T820/SM-825.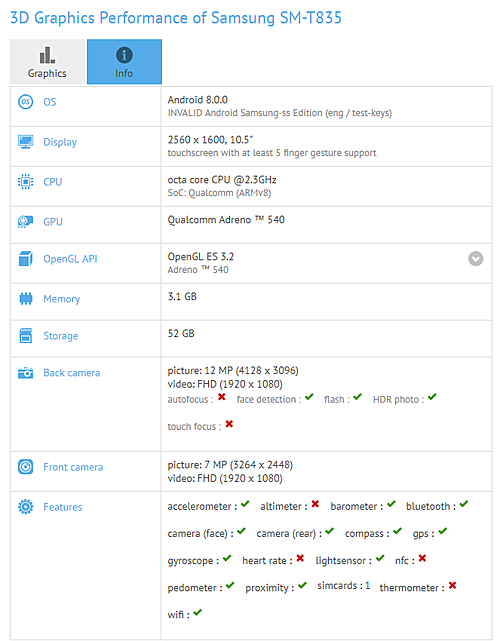 Specs revealed by the device's GFXBench listing include 10.5-inch display with 2560 x 1600 pixel resolution, octa-core 2.3GHz CPU and Adreno 540 (strongly indicating the presence of Snapdragon 835 SoC).
Other key specs include 4GB RAM, 64GB storage, and 12MP/8MP camera combo. OS is Android 8.0 Oreo. No information yet on pricing and availability (although just like the Tab S3, we are expecting an MWC unveiling for the handset).
Here in my country. Samsung sells exynos variant. Problem is. They don't last on the user. So after 4-5 months. They literally replace their exynos variant with something else. Which is why there are tons of exynos brand here in my country which are ...
Have you seen this article? https://www.quora.com/What-is-the-difference-bet­ween-mali-and-adreno-GPU-in-Android Most people prefer Snapdragon. Every chinese and japanese phone except for the huawei uses QC chipset. Asians do prefer snapdragon ...
"There are no QC-optimized game that do not run blazing fast on an Exynos 7420/889x/5433/9810" Can you run this on exynos? https://play.google.com/store/apps/details?id=co­m.unigine.oilrush_full&hl=en Also check the game graphic quality. Of...