MacFixit has got its hands on what is said to be the shell of the upcoming iPhone 6. The shell is said to be that of the 4.7-inch variant, although there is supposedly also going to be a bigger version.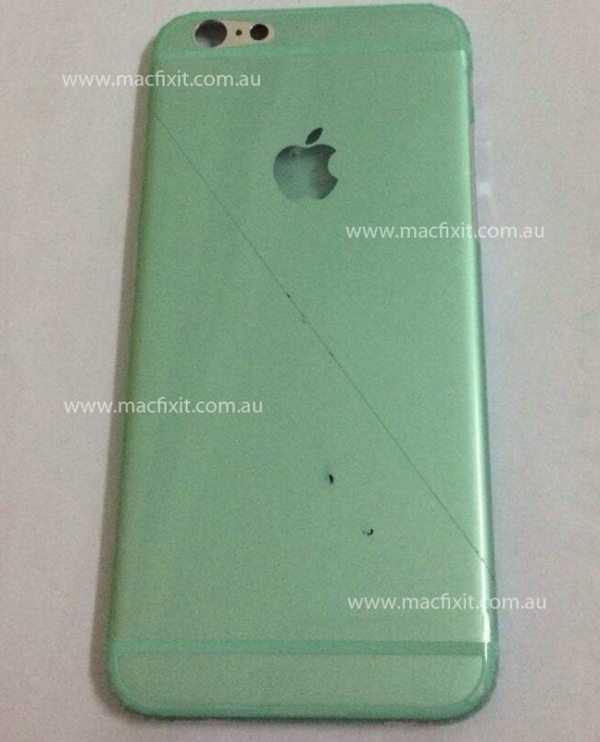 The shell features antenna breaks at the top and bottom that reminds one of the HTC One design. The Apple logo on the back is also cutout and will probably feature a non-metallic part for some antenna. We can also see the cutouts for the camera and the flash at the top, although the flash seems to be a single LED rather than the dual LED on the 5s.
The green color seems to be due to a plastic coating on the top rather than the color of the metal and we can see the silver aluminum underneath near the camera lens.
T
When did I even mention about comparing HTC One & Legend?? Did you forget we are talking about iphone here?? Oh so now we are talking about the thickness, weight etc..great. why is the iphone not 6.1mm and 88g unlike the ipod touch? iphone not FA...
S
So shellshock..I guess others have already responded to your myopic theory....before I could. Guess you have been in a "SHELL" & must have got a "SHOCK" now isn't it? Get your rants right.
S
You mean fire Johnny Ive and his team?? Are you nuts?