Purported specs and launch details for the upcoming Samsung Ativ SE made the rounds on the web. The Verizon-bound smartphone is rumored to launch at some point next month.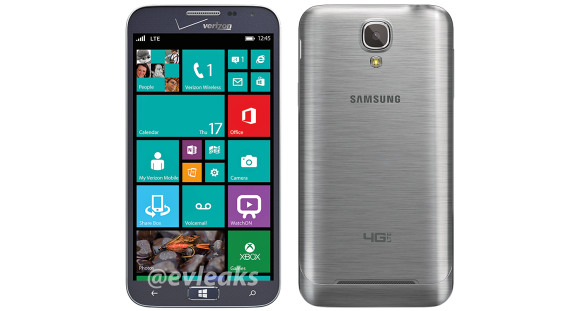 The Samsung Ativ SE is tipped to feature Qualcomm Snapdragon 800 SoC, 2GB of RAM, 5" 1080p display, and 13MP camera. The last two are already well-known from the Samsung Galaxy S4. Additional specs include 16GB of built-in memory and a microSD card slot.
Curiously, the Samsung Ativ SE is said to be released with Windows Phone 8 out of the box. Windows Phone 8.1 will make its way to the handset at a later time.
m
This is identical in specs to the Galaxy S4 +. It's very powerful as Windows phones go. Very nice stuff. The hardware is the same as the Android hardware basically, except I am sure there are minor differences due to the OS.
f
Of course it isn't a S4 running WP8. It is a SAMSUNG hence the look (very similar to my Ativ S actually). The SoC is a 800 not a 600 like in the S4.
D
I donno wheather it plastic or no but from the back it looks premium and probably even more than the iPhone 5s. Front looks ugly coz its WP8.