Alleged wallpaper from the upcoming HTC One M9 made the rounds on Twitter. The image seems to confirm that the Taiwanese manufacturer's next flagship will pack 1080p display.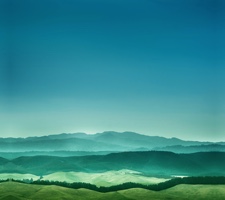 HTC One M9 wallpaper (click to view in full size)
The image has a size of 1920 x 2160 pixels. It reveals that users will be able to make the wallpaper scrollable if they desire.
HTC One M9 will debut in less than two weeks, on March 1 in Barcelona. Rumored specs of the smartphone include 64-bit Qualcomm Snapdragon 810, 3GB of RAM, and Android 5.0 Lollipop.
N
All seem perfect with the One M9...just a bit concerned about the battery capacity n stamina as i usually am with these flagships. The OEM that delivers on battery, design and a size that is easy or manageable will likely see more ppl traffic giving...
D
I do have to say that a majority of HTC's wallpapers for the M7 and M8 are grainy looking. Not all of them, but some. It's nothing new~
?
No chance that this wallpaper is real. Look how poor the quality of it is. Grainy and blurred. Definitely not something they would want to have on the background of a flagship phone.