Alleged Xiaomi Mi 5 GFXBench listing and glass back panel spotted online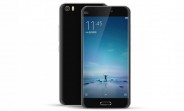 Xiaomi's own Wanqiang Li and Hugo Barra have both already confirmed that the MI 5 flagship is on its way, most likely scheduled for February 24 and it is definitely shaping up as an exciting offer.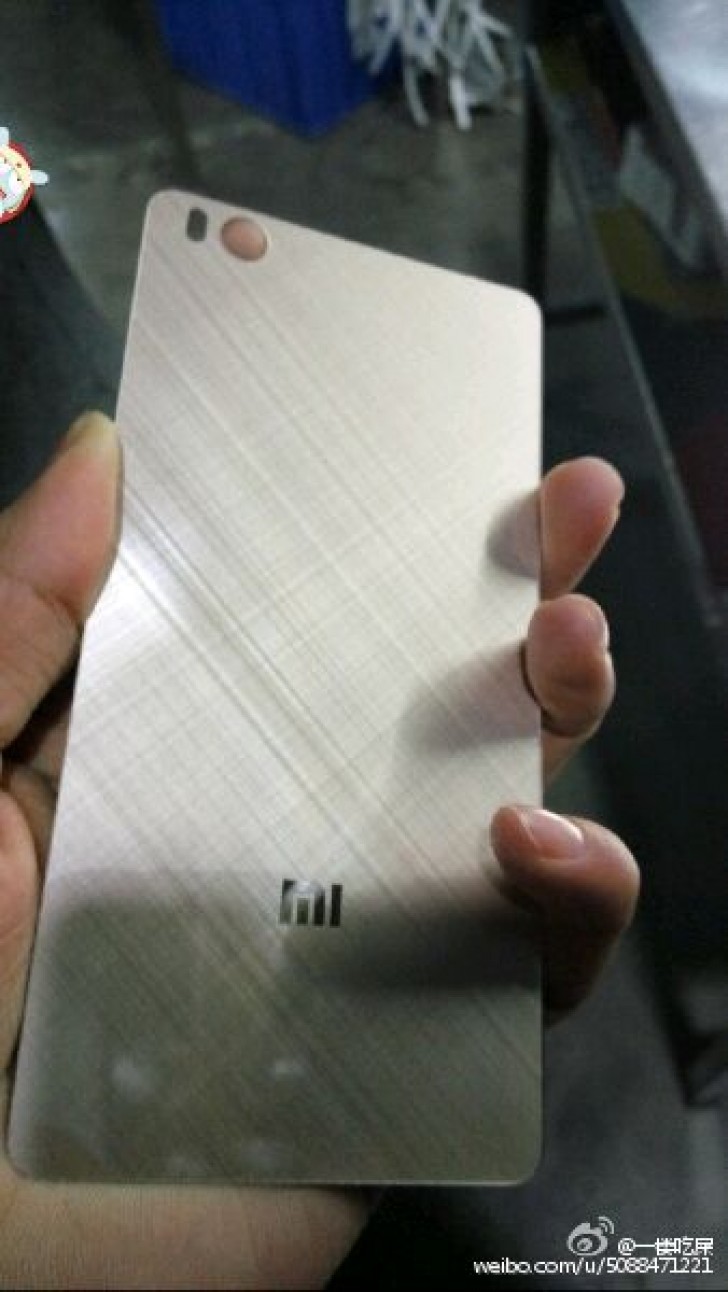 We have already seen the phone depicted in renders and even a couple of live shots, but we are yet to catch a glimpse of its glass back, until today, that is. A new photo claims to depict the panel and a few things instantly stand out. For one, the material has a pattern, which rumors failed to reveal. Also, the part is Gold in color, which makes us wonder if other variants will be available as well to go better with the Black, Pink and White, cited for the Mi 5. We can't also fail to mention that the leaked panel is obviously flat, which doesn't fit well with the current info that the back will be curved. Still, the two things aren't necessarily incompatible. The back panel of the Samsung Galaxy Note5 is relatively flat as well when detached from the frame.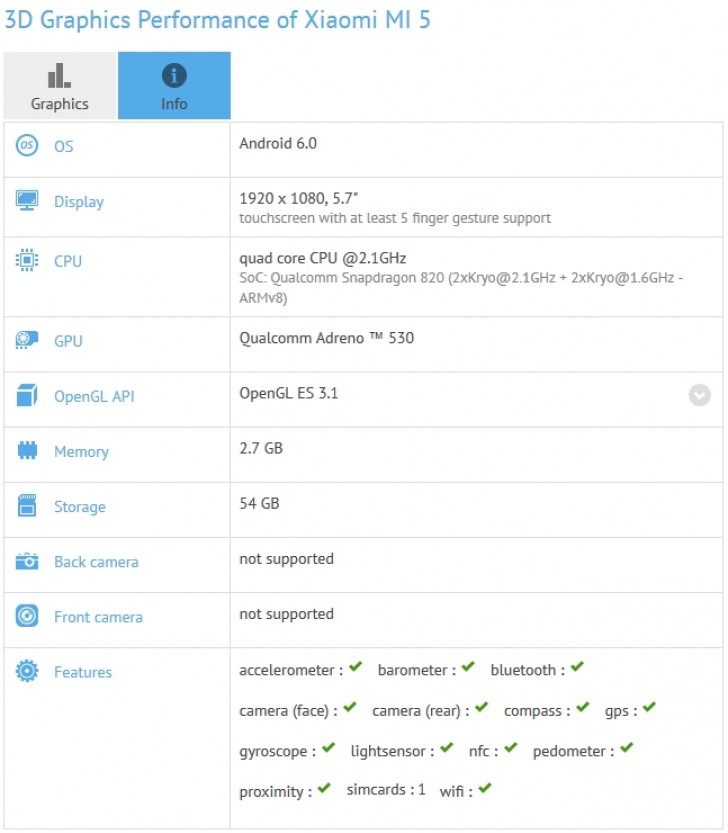 As for the specs on the Mi 5, we already had a pretty good idea what to expect, but a new GFXBench listing now promises the full story. According to the report, the Xiaomi Mi 5 will have a 5.7-inch, 1080p display and will be powered by Qualcomm's new Snapdragon 820 SoC. This clearly contradicts the 5.5" and 5.2" size reports, as well as QHD resolution, tossed around in the past. Memory will be set at 3GB for RAM and 64GB for storage. We have also heard rumors of another 4GB version, as well as 16GB, 32GB and 128GB storage versions, but all are still largely unconfirmed.
GFXBench doesn't mention anything about the camera setup, but from what we have heard, the Xiaomi Mi5 will have a 16MP main shooter with f/2.2 aperture and an 8MP one on the front. Other expected features include Bluetooth 4.0, GPS with GLONASS, Wi-Fi 802.11a/b/g/n/ac, BDS, OTG and NFC. The phone is shaping up as a single SIM offer and 4G LTE is a given.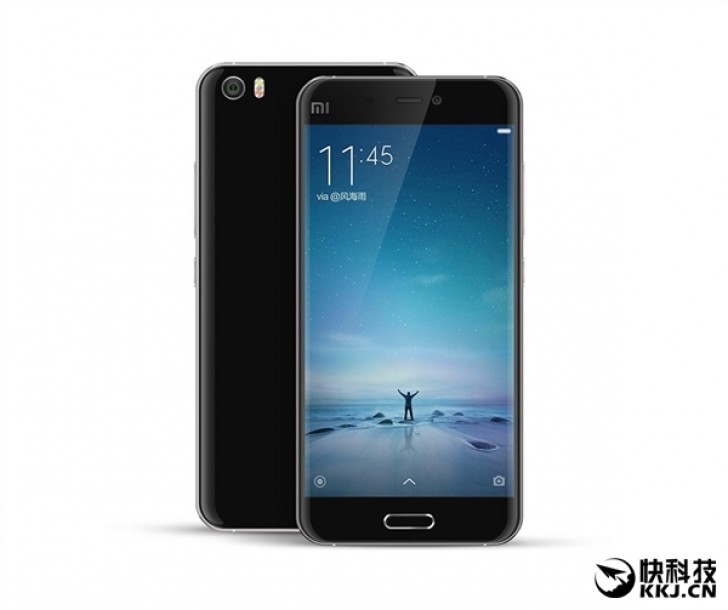 Xiaomi's launch event is a few weeks away, but by some accounts, the Mi 5 will also make an appearance at MWC 2016 in Barcelona, so, hopefully, we can catch a first glimpse of the flagship then. It is too early to talk about availability and pricing, but industry sources suggest a price tag of around 2500 CNY.
D
Yeah I see kiddish and unrealistic wish lists in the comment section all the time. So many whiners and crybabies, especially in Samsung related posts.
D
Same here, I'm tired of companies pushing these smartablets on consumers.
D
That's what I was thinking as well, the PPI will be low they should've just went with 5.2"-5.5" as rumored before.
ADVERTISEMENTS