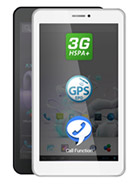 G
I was the tablet from 2014 to 2020
Now this tablet don't work
d
ynna47, 04 Jul 2015why i cant install apps? when i tryed to install some apps it tells me that there is insuficie... moreI can't help you, I was thinking of buying some memory too, can't install anything god damn it
y
why i cant install apps? when i tryed to install some apps it tells me that there is insuficient space on the device so i bought a 16 Gb sd card and i intstalled some bigger games like my talking tom, sims freeplay and league of angels and now i cant install anymore apps...help me, please with this crap...
d
I have nothing to complain about the tablet. I got mine for what is the equivalent of 17 us dolars. Yeah the sound is shit from the internal speaker and from the headphones and the display is 133 PPI and can be seen only head on, the battery drops with 1% a minute when on 3g and minimal brightness. Moreover, it crashes when I open Maps (I guess its too heavy) but if you use it only for browsing, YouTube, word and chatting it is perfect for the price because I can drop it as much as I can and just nag that it is still working
P
Why this 'crap' dont recognize my sim card?When someone call me, or when I call anyone, that occurs to me busy, or dont occurs anything...
Help people!
D
Device itself is OK for the price tag, but beware warranty, is total CRAP! Per total, completely dissatisfied, will never buy this so-called brand. Much better quality for even smaller price with own-branded Vodafone terminals or Utok.
?
The battery îs riridiculous, 2500 mah. It is small for a phone, this being a 7 inches tablet. The back cover is impossible to clean (without solutions etc.) once it got dirty.
c
it doesn't read the sim card. it's brand new.
m
Lack of sensors, in fact one cannot expect more, it's a cheap product. Another thing, when it's "fully operational", (gps, wi-fi, lot of apps in memory, etc.) and AC connected, it happened that battery stays at the same level, even decreasing ... But, this is maybe normal. The real thing that bothers me is that after 6 months of use, I find myself without earphone sound! What can I do!? ... Service it? I don't know ... at least could someone tell me how to reach to the inner parts? I might make it work myself.
m
I got this device from the RDS and is free if you have many products (subscription types) of them! ;)
G
puch, 29 Mar 2014thumbs up if rds brings u here!:)) yep...rds
p
thumbs up if rds brings u here!
Total of 14 user reviews and opinions for Allview AX4 Nano.
ADVERTISEMENTS