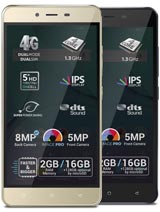 D
where can i buy this PHOne? is there any store or supplier to this phone here at singapore?

?
This phone is very good!I bought it 1 week ago and it works perfect.Best phone for 200 euro.(that is the price in Romania)

P
I buy this phone just few weeks ago,but i think i choose a very good phone for that price!Works perfectly!Only problem is a too small battery(only 2300 mA)!Rest is O.K.Good camera,also good speed on application,everythig is O.K.
Total of 8 user reviews and opinions for Allview P7 Pro.