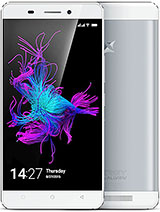 a
This phone is the same is Gionee Marathon M5. Why does GSMarena post rebranded phones?
D
Does anybody care to give some opinions about this model please?
Can you install apps to the microSD card without losing the warranty?
D
It's an AMOLED screen, not IPS.
It's 6020mAh, not 6000mAh, but that's not much of a deal :)
D
Game?, 01 Oct 2015Game on the phone? Seriously?Why not? The screen is big enough, the quality should be OK as it is Amoled, the battery should be ideal for that. All that remains to be seen is if the specs are in good synergy with the software, to handle the majority of demanding games.
Also, why would you be surprised about gaming on a phone in 2015?
Total of 27 user reviews and opinions for Allview P8 Energy.