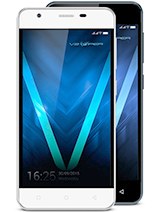 h1
No separate phone book for the sim cards.
In the beginning it worked ok, but after awhile it became very slow and many times the touchscreen didn't respond.
Several factory resets didn't work.
Better go for another brand.
regards Jaap
n
Been using this for almost an year, awful choice then, even worse would be now. After one month of using it started to lagg (serious spikes of about 5-15sec), apps crashing (sometimes more than one at the same time), camera is definetly not 8MP, could complain for days.
k
Excelent choice. Best Price/Quality standard for a smartphone (none Samsung or iPhone).
r25373
the front extremely like huawei honor 4x 4c
C1784124
Crazy parameters but looks good one a first look.
Total of 5 user reviews and opinions for Allview V2 Viper.