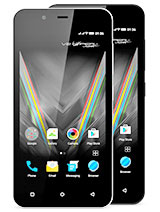 D
Waist of money.I bought it for 60 € at Sale price and returned it after 3 days.
The battery lasted 1 day in economic state!
Loudspeaker its a disaster.
The return button not allways received tuch.
At first charge showed on the screen "Allwirev manager not responding"
Can not be compared for example with an older Y 530 Huawei.
F
I buyed this phone 2 weeks ago and it's great. In Romania Allview V2 Viper e costs 80 € and Samsung Galaxy J1 costs 120 €. I thing the V2 Viper e it's more affordable and it's better. V2 viper e: 1 GB of RAM; 8 GB of internal storage vs J1: 512 MB of RAM and 4 GB of internal storage. In conclusion, V2 Viper e it's cheaper (in Romania) but better.
Total of 2 user reviews and opinions for Allview V2 Viper e.