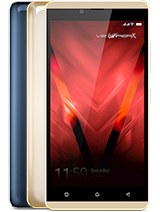 V
After using this device daily for more than one year:
Pros:
- RAM
- lightweight
Cons:
- CPU frequency (performance)
- screen barely visible in direct sunlight
- screen resolution 720p
- in-call audio volume low: barely usable in noisy environments
- microphone quality poor; I had to buy a Bluetooth headset to improve call quality
- settings overlay swipes up from bottom of screen instead of Android's default (from top)
- type C connector is USB 2.0 which is misleading: it doesn't have any of USB 3.x advantages
- after 1 year of usage the charging port developed a faulty electrical contact so I need to be careful not to touch the cable when charging or copying files over usb
- cheap plastic: the plastic holding in place phone's motherboard and the back cover has aged (in 1 year ...), developed cracks and chipped off around screws

Verdict: you're better off buying a more expensive phone that you can use 2-4 years than this one.
D
Recently i purchased allview V2 viper x+, now i cant download any apps, it keeps showing downloading pending, can you please tell me how can i solve this problem.
Thank you.
Total of 3 user reviews and opinions for Allview V2 Viper X+.