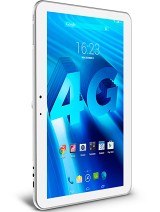 D
Tablet is quite OK for amount I paid.Specification says SIM card - yes.But it means yes mission impossible.Maybe I dont know how to start SIM card.Or...Company is not correct to us!!!
A
MEMORY Internal 8 GB, 1 GB RAM
From these 8 Gb, only 1 Gb is used as internal memory storage for application and the rest (around 4Gb) is for media only. You might be surprized that you will remain with 200 Mb after the applications make the update and anything you will do in the device, you will get "out of memory message" !!! Sorry but it is something that people complain but noone takes measures.
Total of 2 user reviews and opinions for Allview Viva H10 LTE.